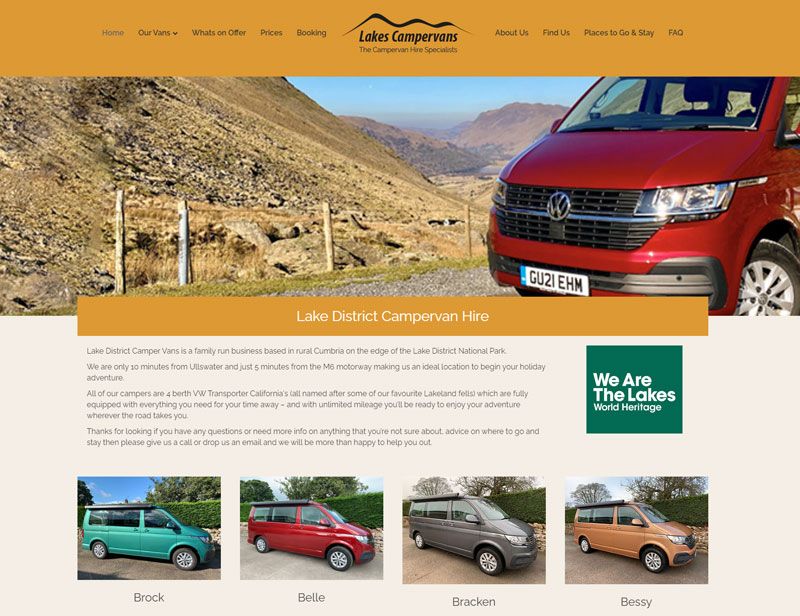 With staycations becoming ever more popular we were commissioned to build a bright new website for Lakes Campervans.
Offering an exciting, flexible way to explore the Lake District and beyond our website offers a glimpse into this adventure.
With an online booking option providing instant reservations you are only a click away from your next holiday!